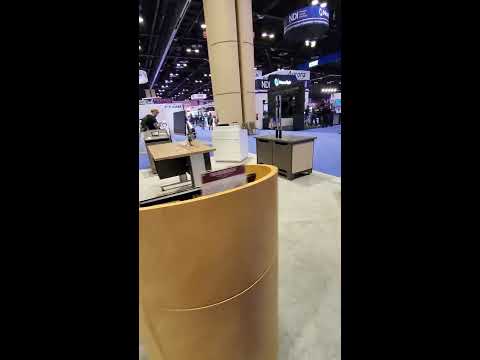 by
Marshall Furniture, Inc.
Featured Case Study
Showcased AV Integration and Design Project
Mahatma Mandir
in Gandhinagar, India
by Beyerdynamic
Featured Manufacturer
AJA Video
January 2020
Products
Multi-channel H.264 Recorder
Ki Pro GO
Ki Pro GO is a portable multi-channel H.264 recorder offering up to 4-channels of simultaneous HD and SD recording to off the shelf USB drives with redundant recording capabilities.
AV-iQ Top 25 Index Ranked Monthly by Number of Page Views
Top Manufacturers
Crestron Electronics, Inc.
MultiDyne Video & Fiber Optic Systems
Meyer Sound Lab Germany GmbH
LifeSize: A division of Logitech
Electronic Theatre Controls Inc.
Rohde & Schwarz USA, Inc.
CHIAYO Electronics Co., Ltd
RIEDEL Communications GmbH & Co. KG
Top Audio Brands
Crestron Electronics, Inc.
Community Professional Loudspeakers
Meyer Sound Lab Germany GmbH
Yamaha Unified Communications, Inc
CHIAYO Electronics Co., Ltd
Request more information from a dealer near you